September 24, 2022, 7:30 PM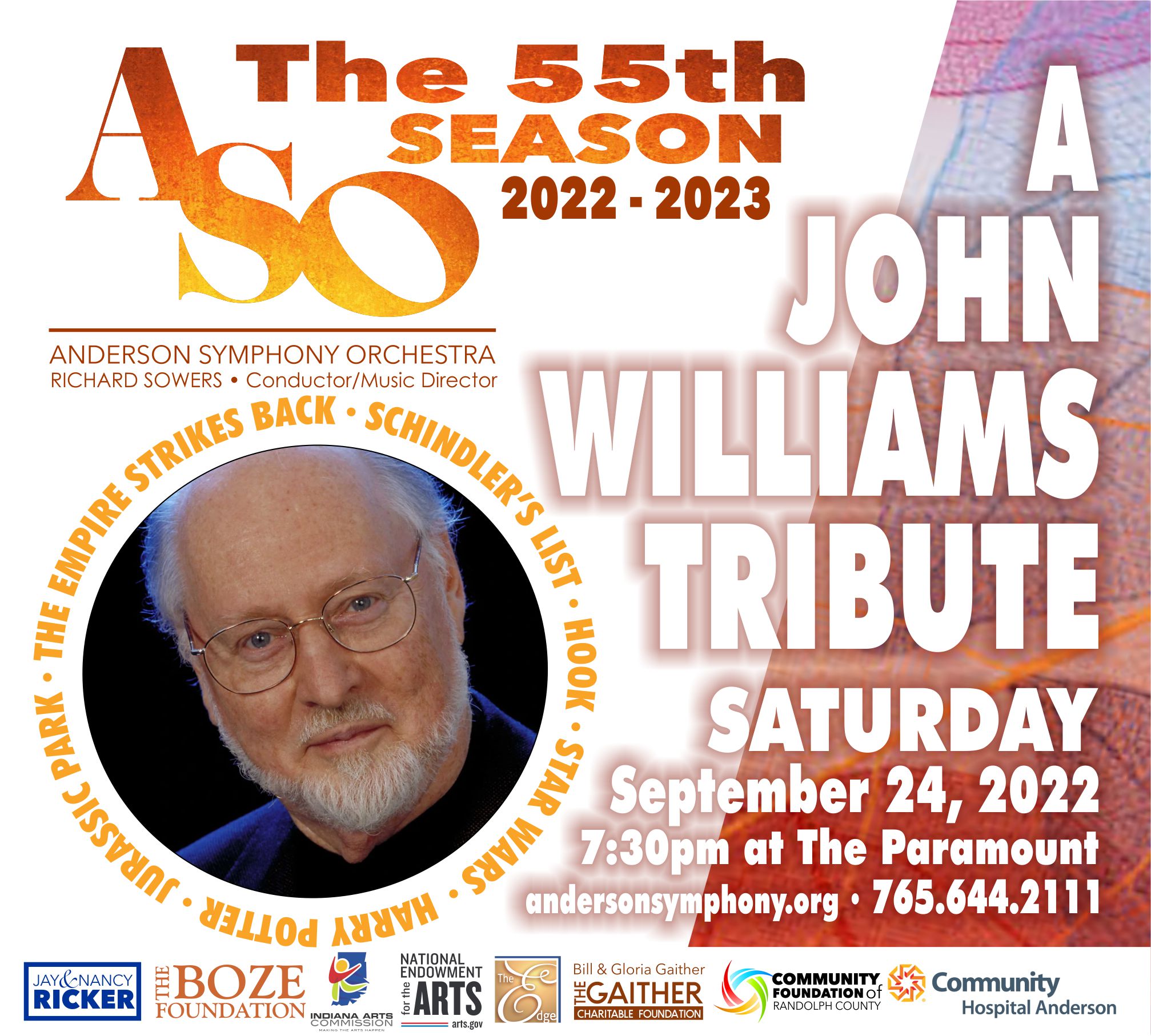 ---
John Williams, celebrating his 90th birthday in 2022, has composed some of the most recognizable and popular film music ever written. To open our 2022-2023 concert season, the ASO is pleased to present this tribute concert featuring music from Harry Potter, Jurassic Park, Hook, Schindler's List, Star Wars and more.
This is an excellent concert for children and those new to the symphony, as they will easily recognize much of the featured music. Join us for a fun opening concert and reception afterward.
Activities are made possible in part by the Community Foundation of Randolph County, Indiana Arts Commission, a state agency, and the National Endowment for the Arts, a federal agency.