Collected:
$271000
Description
Play It Forward: The Next 50 Years of the ASO
In our 47 year history, the ASO has enriched the lives of over 100,000 people.
Your support will guarantee vibrant cultural experiences, affordable concerts for families, and opportunities for the next generation of musicians and music lovers in Madison County.
Support Play It Forward and keep the ASO in this community Forever!!!!
Every year we will continue to:
• present a five concert season
• educate over 1,200 fifth-graders and Symphony for Kids members
• serve an audience of nearly 13,000 people
• offer brilliant cultural experiences AND
• provide professional musicians the opportunity to perform poignant repertoire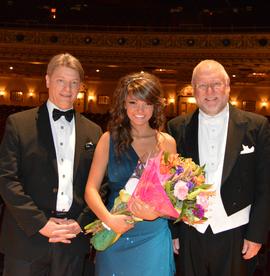 Where's the money?
All funds received from this campaign are being managed by the Madison County Community Foundation. The ASO has two established funds: a donor advised fund and a permanently restricted endowment.
Goals:
Our goal is to reach $700,000. This number will create an annual distribution to pay for one concert a year.
ASO Investment Policy
The ASO has a strict investment policy to ensure that this campaign will live on for the symphony in perpetuity. In addition to the restricted endowment the ASO has a donor advised. This fund is designed as an emergency reserve.