February 4, 2022, 7:30 PM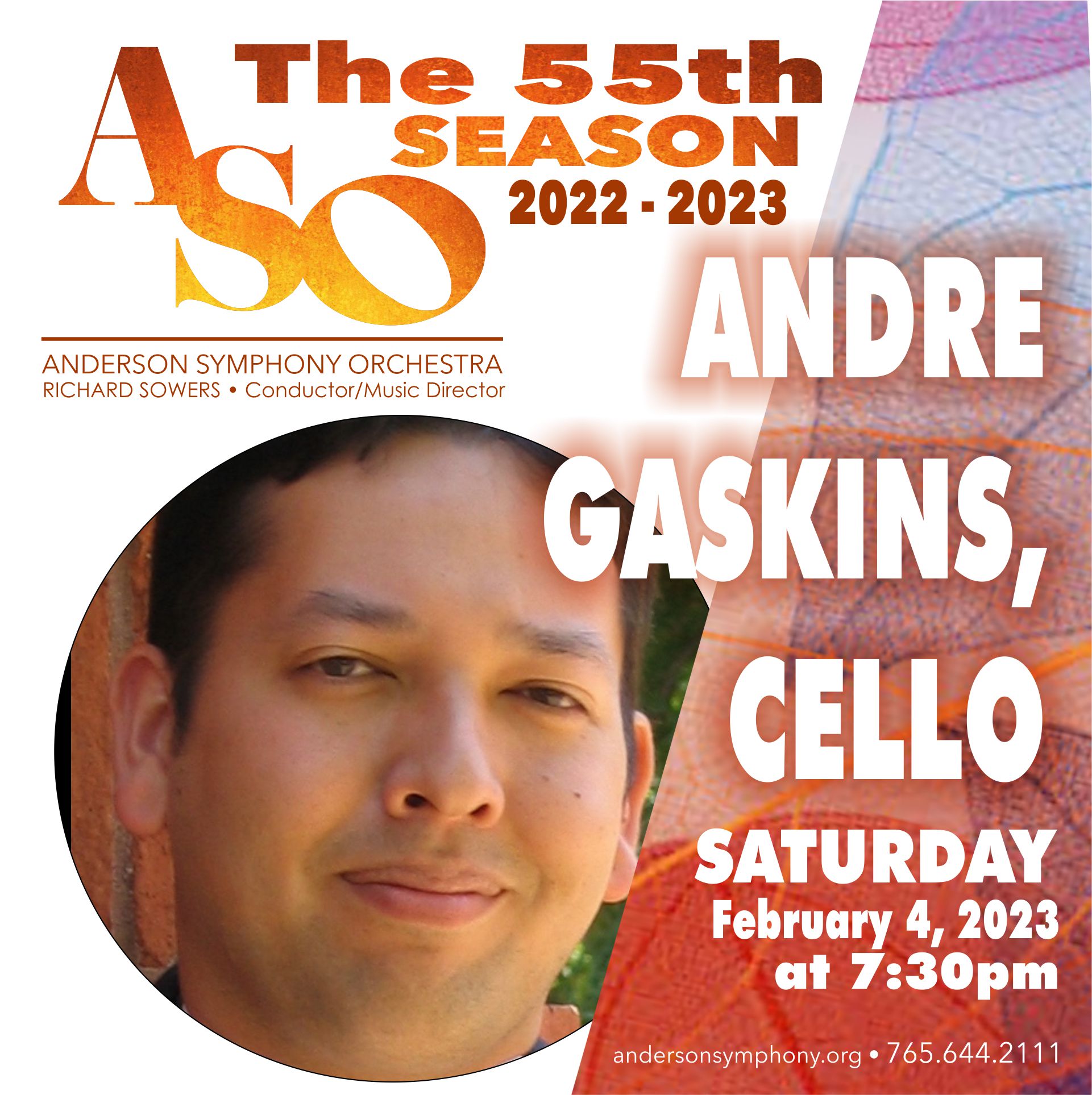 We welcome guest cellist Andre Gaskins to play The Crouching Tiger Concerto for cello and chamber orchestra, a concert work based on Tan Dun's Oscar-winning score for Ang Lee's Oscar-winning film, Crouching Tiger, Hidden Dragon.
The concert will begin with John Adams' The Chairman Dances (Foxtrot for Orchestra) from his opera, Nixon in China, and will conclude with the iconic, radiant, and magical Firebird Suite from the ballet The Firebird by Stravinsky.
Activities are made possible in part by the Community Foundation of Randolph County, Indiana Arts Commission, a state agency, and the National Endowment for the Arts, a federal agency.