December 10, 2022, 7:30 PM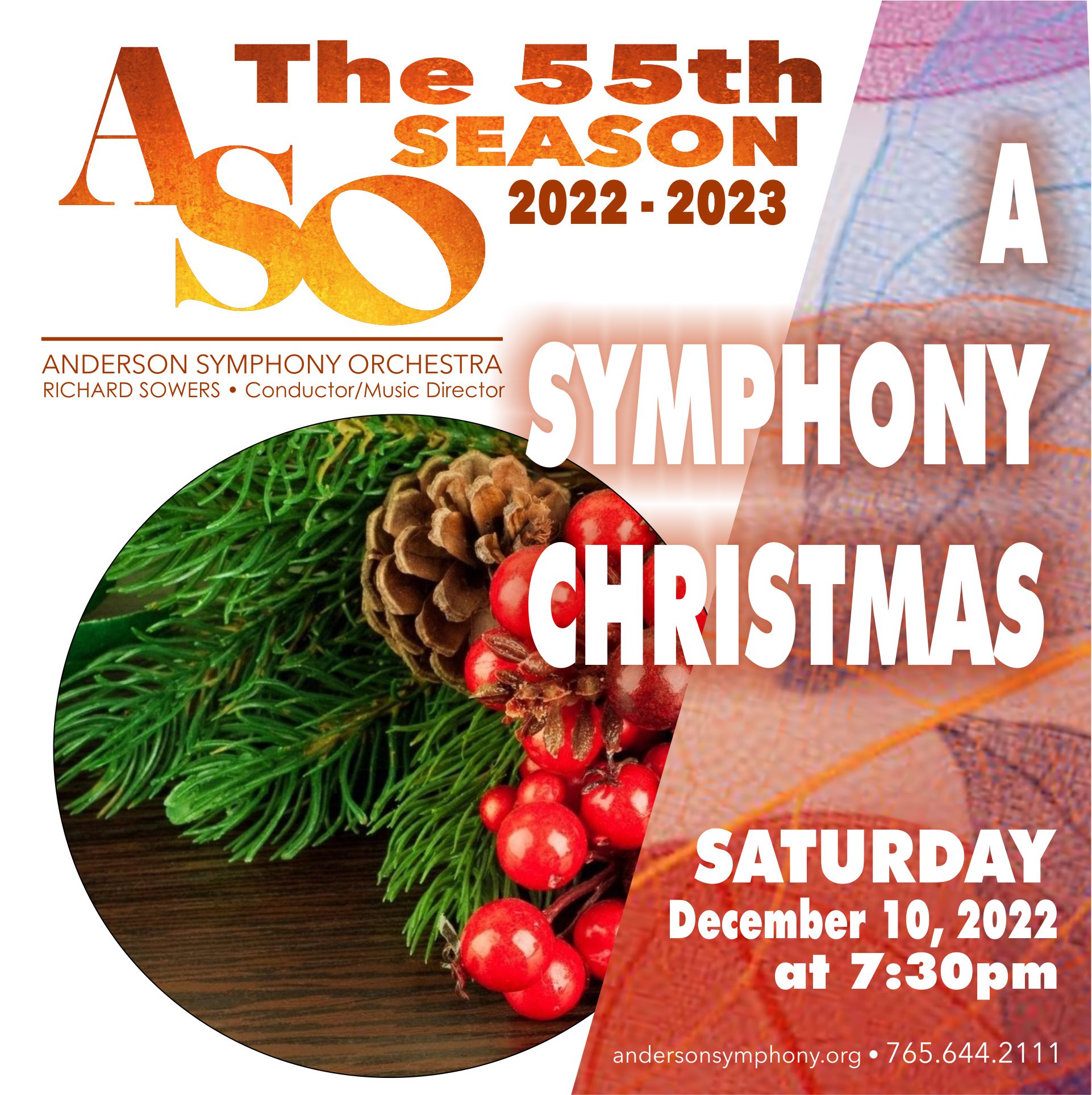 This year's Christmas concert will include singers from the AU School of Music, Theatre, and Dance performing Christmas favorites. The orchestra will brighten your holiday spirit with music from The Polar Express, the Polonaise from the Christmas Eve Suite by Rimsky-Korsakov, and a new twist on the traditional concert ender.
Caribbean Sleigh Ride will turn up the holiday heat with this fast merengue full of congas, guiros, temple blocks, whip cracks, and authentic Latin rhythms.
Join us for a Merry ASO Christmas!
Activities are made possible in part by the Community Foundation of Randolph County, Indiana Arts Commission, a state agency, and the National Endowment for the Arts, a federal agency.