October 29, 2022, 7:30 PM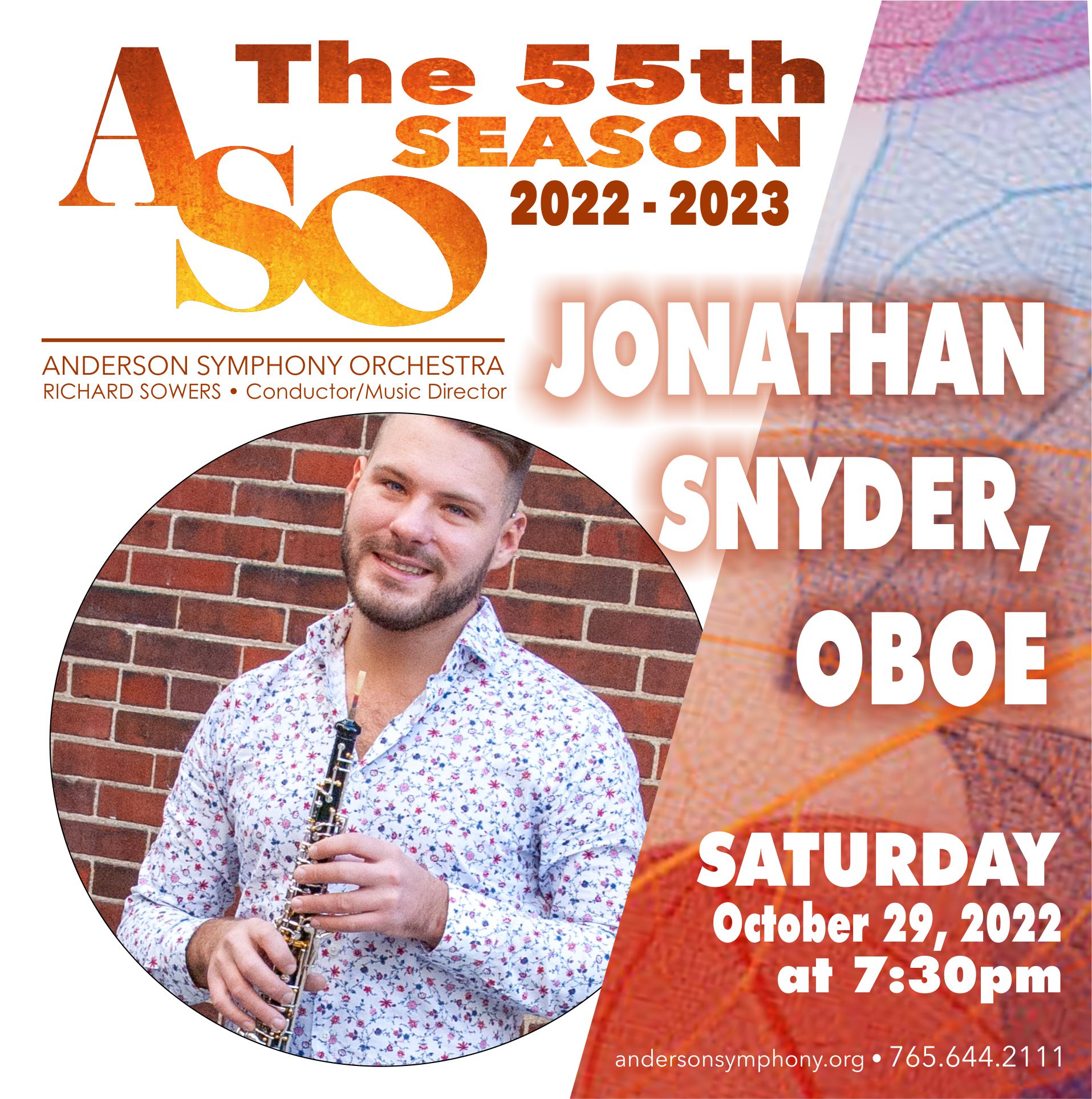 We are delighted to present our talented ASO principal oboist, Jonathan Snyder. He will perform the Oboe Concerto No. 2 in F Major by Franz Krommer, a lesser-known but ingenious and witty Moravian composer, a contemporary of both Mozart and Beethoven. The concert will open with Mozart's Overture to Don Giovanni, and close with the beloved Symphony No. 7 by Beethoven.
Activities are made possible in part by the Community Foundation of Randolph County, Indiana Arts Commission, a state agency, and the National Endowment for the Arts, a federal agency.