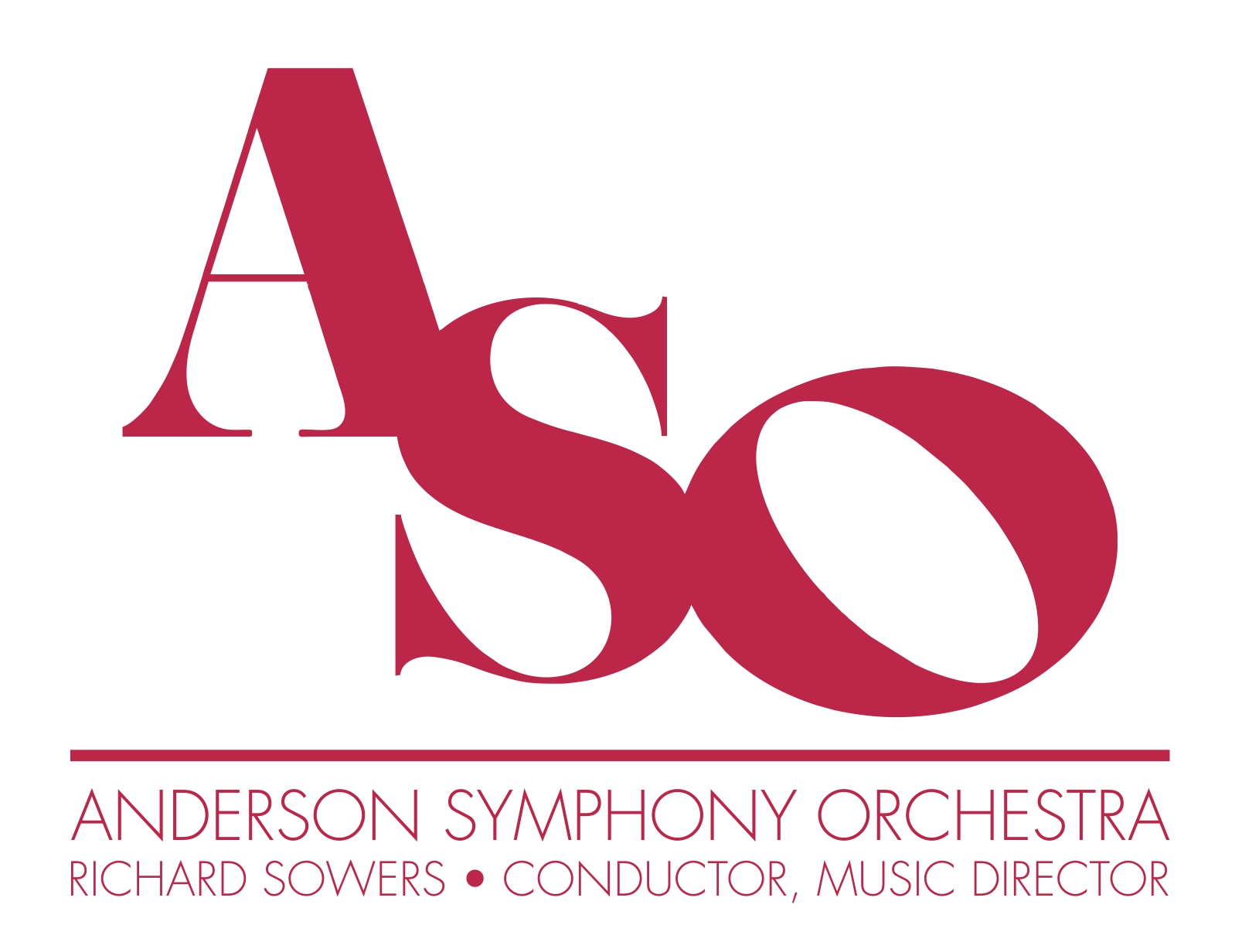 Artistic Director Search
The Anderson Symphony Orchestra (ASO) welcomes applications for the position of Artistic Director & Conductor, available beginning in the 2025-2026 season.
Who we are: 
The Anderson Symphony Orchestra is in its 56th season under the leadership of music director Dr. Richard Sowers. Maestro Sowers has announced his retirement at the end of the 2023-2024 season after 35 years as the ASO's conductor. The ASO is a professional orchestra and annually issues 70 contracts to our musicians. ASO has a subscription season of six concerts, educational and outreach programming. 
The Anderson Symphony Orchestra enriches lives through beautiful music of high artistic quality and provides experiences that excite, entertain, engage, and educate our community.
We are committed to offering the community a diverse repertoire of music with a goal of cultivating new audiences and growing the organization while remaining fiscally responsible.
The Artistic Director reports directly to the Executive Director and is responsible for the fulfillment of the orchestra's artistic potential and its image in the community. The Artistic Director is responsible for the repertoire, programming and artistic production. As the orchestra's artistic leader, they must build and sustain the orchestra's visibility and involvement in the community. The Artistic Director is expected to work closely with the Executive Director, Board President, and staff in carrying out these responsibilities and to participate actively in the orchestra's fundraising and educational activities.
Job Duties and Responsibilities:
-Artistic Director
Develop and propose enticing concert programs to build a patron base and  increase season ticket sales

Develop and adhere to the annual budget regarding all artistic costs

Participate in the recruitment, selection and artistic engagement of musicians

Serve ex-officio on the Board

Attend meetings of the Board of Directors and Executive committee monthly

Work collaboratively with the Board of Directors and Executive Director 

Serve as a resource to the Executive Director and Marketing Committee as they develop an annual marketing plan

Provide requested materials relevant to the creation of website, print and social media, as well as create program notes for concerts

In conjunction with the Executive Director, staff, and Board of Directors, recommend and develop appropriate educational initiatives 

Participate in community outreach events, including but not limited to, donor receptions and pre- and post-concert events, marketing appearances, donor acquisition opportunities

Develop and nurture relationships with local music educators
-Principal Conductor
Plan and schedule the ASO concert activities, including rehearsals, for the contracted seasons in conjunction with the Artistic Advisory Committee and Executive Director

Work with soloists and guest artists in preparation for both rehearsal and performance

Consult with Personnel Manager, Music Librarian, and staff to ensure proper execution of artistic vision for concerts and rehearsals, as well as logistical production
Candidate Profile
The ideal candidate will demonstrate exceptional musicianship and conducting skills; significant conducting experience, including work with professional musicians; knowledge of a broad range of repertoire; strong interpersonal, leadership, and communication skills; vision, passion, and ability to make symphonic music relevant and exciting for existing and new audiences. Previous or current artistic directorship or comparable experience preferred.
Compensation
Compensation is competitive with orchestras of our size in the $50,000 range, commensurate with experience, qualifications, and engagement with the community and organization.
Materials required for application (digital submissions only)
Email these items to [email protected]
One-page letter of interest (PDF)
       2. CV/Resume (PDF) – no picture included, please
       3. Two letters of recommendation (PDF)
       4. 2-3 sample programs/concerts with program notes (PDF)
       5. Video links of no more than 30 minutes of conducting footage
Preference is for recent concert or rehearsal footage, from an orchestra point of view, in a variety of conducting styles, tempi, historical periods and repertoire.

Preference for YouTube links. If protected, please provide the password in your application. 
        6. Written interview question answers (PDF)
        7. Why have you applied for the Artistic Director position, and how would you approach the role if chosen? 
        8. What would your vision be regarding: 
Programming

Building an audience

Fundraising/development

School/education outreach

Budgeting

The role of the Board of Directors

Equity, diversity, and inclusion in artistic planning
       9. Describe your rehearsal format. 
       10. What are you most proud of in your music career?
       11. What markers do you use to gauge the success of an orchestra under your leadership?
The Anderson Symphony Orchestra is an equal opportunity employer.
Please submit applications by October 8, 2023.