Richard Sowers
Music Director & Conductor
Description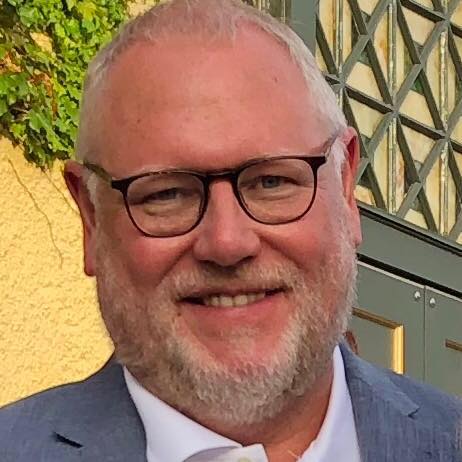 Richard Sowers has served as music director and conductor of the Anderson Symphony Orchestra since 1989. During his years of leadership, the ASO has seen significant growth artistically and continues to provide innovative programming to serve the diverse audience of Anderson and surrounding communities. His tenure has seen the first PBS televised broadcasts, many concert broadcasts by Indiana Public Radio, and the creation of the Halloween and family concerts. Sowers has led concerts for the youth of Wabash and Huntington counties at the Honeywell Center, in addition to the Symphony for Kids concerts for Madison County fifth graders.
Sowers has been a guest conductor with the Dayton Philharmonic Orchestra, the Carmel Symphony Orchestra, the Houston Symphony Orchestra, the Toledo Symphony Orchestra, the Richmond Symphony Orchestra, and the New World Youth Orchestra of Indianapolis. During the spring of 2007, Sowers was the guest conductor of the EMO Ensemble in Helsinki, Finland during a two-month residency during which he also served as a guest faculty member at the Sibelius Academy.
Since 1984 he as served as Professor of Music at the Anderson University School of Music and is the conductor of the Anderson University Chorale In addition to teaching several levels of conducting classes and voice lessons, he founded the Anderson Symphonic Choir and conducted that ensemble for 35 years, conducted the Women's Chorus, men's choirs, and was the conductor of the Chamber Orchestra for 15 years.
Sowers has achieved national and international recognition with performances and guest conducting throughout the United States and Europe. Sowers served for eight years on the staff of the Conductor's Retreat at Medomak, a seventeen-day retreat for professional conductors from all around the globe held near Camden, Maine each summer. Born in Pittsburgh, Pennsylvania, and raised in Las Vegas, Nevada and Richmond, Indiana, Sowers received his undergraduate music degree from the Indiana University School of Music where he was a four-year scholarship recipient. He was granted his Master of Music in Conducting from Colorado State University, and in 1993, was chosen as that school's outstanding music alumnus. Sowers earned the Doctor of Musical Arts in Conducting at Arizona State University.
Richard Sowers makes his home in Anderson, IN with his wife, Nancy, a CPA. They have three grown children and five grandchildren.