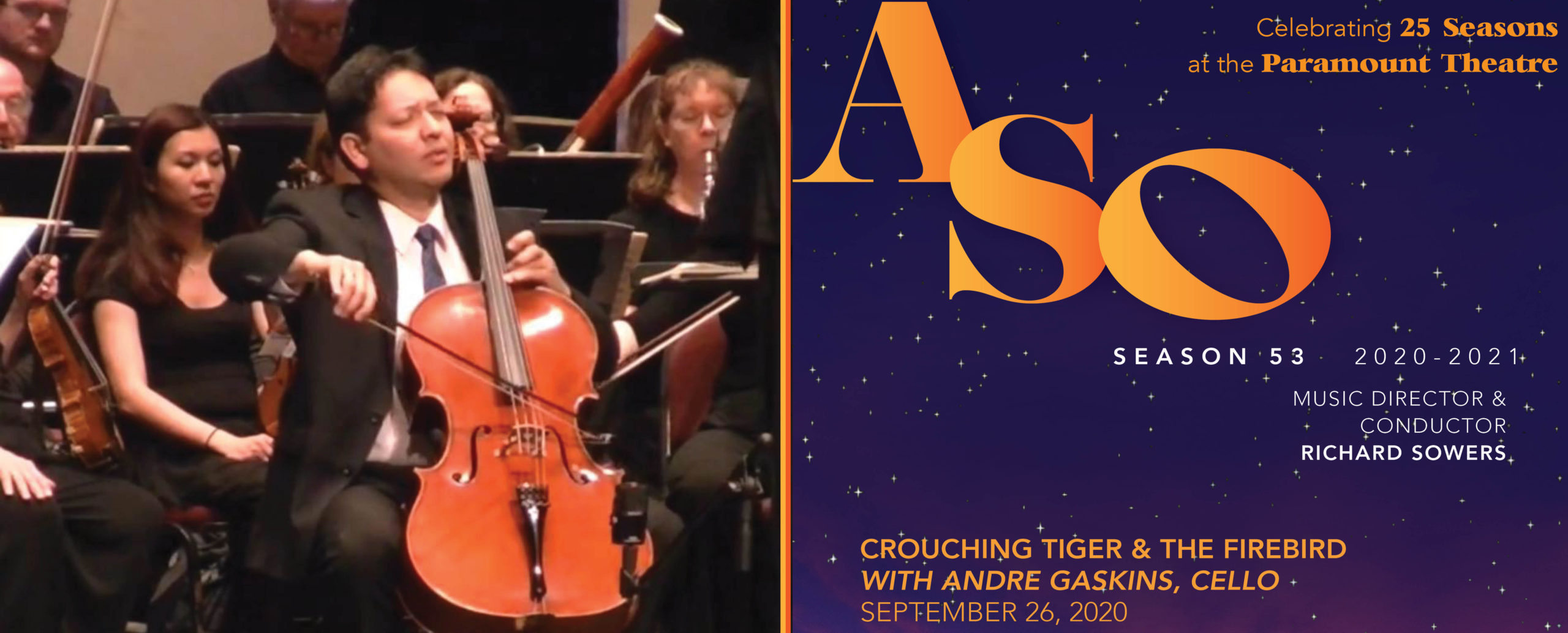 ---
Journey to the East with "The Chairman Dances" from John Adam's Nixon in China and the Crouching Tiger, Hidden Dragon Concerto by the Academy Award winning composer Tan Dun, featuring cellist Andre Gaskins.  Our evening will conclude with Stravinsky's Firebird Suite.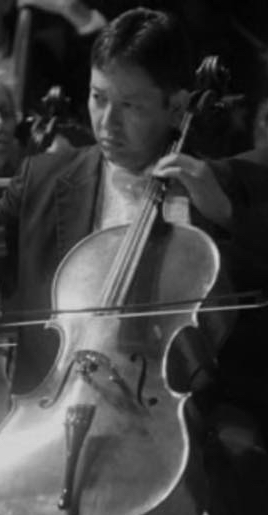 Andre Gaskins, Cello
Principal Cellist of the Fort Wayne Philharmonic since 2014, Andre J. Gaskins enjoys a diverse musical career as cellist, conductor, composer and music educator.
Maintaining an active schedule as a performing cellist, his recording of Martinu's 'Concertino' for the Summit Records label was nominated for the 2004 Grammy Awards, in the category of 'Best Performance by a small ensemble (with or without conductor)'.
Solo appearances with orchestra have included performances with the Indianapolis Chamber Orchestra, the Fort Wayne Philharmonic, the Central Jersey Symphony, the Richmond Philharmonic, the Columbus Symphony Orchestra, the Richmond Symphony Orchestra, the Pro Arte Chamber Orchestra, the Fort Smith Symphony, the Carmel Symphony Orchestra and the Reading Symphony Orchestra. Mr. Gaskins has appeared as solo cellist from historic venues as the Grand Philharmonic Hall in St. Petersburg, Russian Federation to the cities of Indianapolis, Richmond, Cincinnati, Ann Arbor, Concepcion (Chile), Okinawa (Japan) and Beijing (China).
Mr. Gaskins has served as the Music Director and Conductor of the Oshkosh Symphony Orchestra, the Columbus Ballet Orchestra, the University of Wisconsin Oshkosh Symphony, the Earlham College Orchestra and the Youth Orchestra of Greater Columbus. He has also held conducting posts with the Richmond Symphony, the Columbus State University Philharmonic and the New World Youth Orchestra.
As an orchestral cellist, Mr. Gaskins has also served as the principal cellist of the Columbus (GA) Symphony Orchestra, the LaGrange Symphony and the Richmond (IN) Symphony. He also performs regularly with the cello section of the Indianapolis Symphony Orchestra and has given numerous performances with the sections of the Saint Louis Symphony and The Cleveland Orchestra.
While pursuing doctoral studies at Indiana University, he served as the teaching assistant to world-renowned cellist, Janos Starker. He also studied conducting with David Effron and composition with David Dzubay.
An aspiring film composer, Mr. Gaskins has composed and performed original music for short films, documentaries and commercials. His music has been heard in commercials produced for American Express, Valspar and Chevrolet.
An active and dedicated teacher, Mr. Gaskins currently teaches at DePauw University. He has been a faculty member of the Schwob School of Music at Columbus State University, the University of Wisconsin Oshkosh, Eastern Illinois University, Earlham College and the Brevard Music Center.
In February of 2012, Mr. Gaskins made his Carnegie Hall debut, performing in Weill Recital Hall.